Bay Village Neighborhood Info
Bay Village is one of the smallest of Boston's neighborhoods and it may also be the least known as even life-long Bostonians are not always aware of its existence or location.

Tucked in between the South End, Back Bay, and the Theater District, Bay Village residents can take advantage of the shops and restaurants of these neighborhoods while enjoying the quiet of Bay Village when they head home. Bay Village's scale is better suited for the pedestrian and its narrow one-way streets also keep automobile traffic to a minimum and the result is a calming oasis in the middle of Boston.
The Bay Village neighborhood was designed and built by the architects and artisans who were hired to build Beacon Hill mansions for Boston's wealthiest families. As a result, Bay Village homes are often more modest versions of the elegant brownstones found in nearby Beacon Hill and Bay Village shares the gas-lit street lamps and brick-paved sidewalks of its famous neighbor.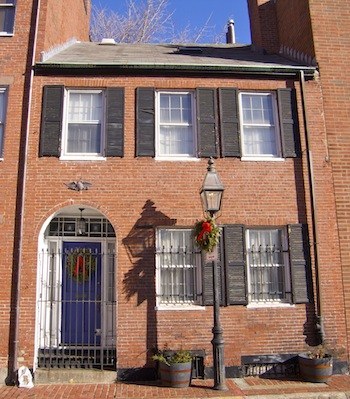 Bay Village real estate has a colorful history as it housed speakeasies during prohibition and during Hollywood's Golden Age many of the townhouses were converted to film warehouses for the heavy hitters at MGM, Pathe, and RKO. Since then the Boston City Council banned any exterior alterations without the approval of a Historic District Commission.
The real estate in Bay Village includes single family homes and condos both for sale and for rent as well as the occasional apartment building. Some restaurant gems hidden in Bay Village include Mike and Patty's, Erbaluce, and Pigalle.
The central location of the Bay Village neighborhood make it easy to commute to most locations within Boston. Any of the central neighborhoods are a short walk away and public transportation is accessed at Back Bay T station (Orange Line, Amtrak, and commuter rail), Tufts Medical Center T station (Orange Line), and Arlington T station (Green Line). With entrance ramps to the Mass Pike (I-90) and Interstate 93 a few minutes from Bay Village it is also ideal for commuters who work outside Boston.
To see Bay Village property, follow the links below: