Rental Property
Whether you enter the real estate transaction as landlord or renter, some things hold true. Consider these tips from the Realtors of Matthew and Alisa Group Real Estate when you begin the process of leasing rental property.

Using a Realtor may cost you fee (or not if the other side of the deal is paying the real estate brokerage), but it may cost you more down the road to not have an experienced professional with knowledge of the market and applicable contracts and real estate laws assisting you through the process of leasing rental property.
A Realtor can also provide data on where the local market is situated in the rent vs. buy debate. Real estate markets are fluid and what was true last quarter may no longer be the case as supply and demand change based on the season and available rental inventory. Depending on the current market it may make more sense for you to buy property instead renting an apartment or to sell the property instead of offering your property for rent. A thorough examination of your individual financials and market data as well as projections of future trends can give you a better idea of the right course for you.
Although renting an apartment or house is often cheaper than buying, the upfront costs can seem like a down payment, especially if you are not prepared for the cost. Owners of rental property in Boston can legally ask for first month's rent, last month's rent, a security deposit equal to one month, and a key deposit. Combine these payments with a broker's fee equal to one month and renters are often asked for payment equal to four month's rent at lease signing. In a landlord's market such as Boston, the fee (or a portion of the fee) is usually paid by the incoming tenant and rental property owners will ask for the full amount allowed by the law. Renters who are aware of this and prepared to make such payments will have more rental inventory to choose from.
The biggest limiting factors in what inventory will be available for a renter are the renter's desired area among Boston's neighborhoods, the renter's price range, and if the renter has pets. To save time, renters should determine their price range and target area before beginning their search. And letting the landlord or your real estate agent know you have pets will also save you time by cutting out rental property that does not match your search criteria. Cats are accepted by more landlords, but less than one in four apartments available at any time will accept a dog.
Landlords usually restrict pets because they want to avoid the risk of damage and disturbance to neighbors, but by asking for the reference of a previous landlord they can reduce their risk and their rental property will appeal to more potential renters. Renting property involves a risk and the individual landlord must weigh the risk of possible pet damage against the potential for vacancy.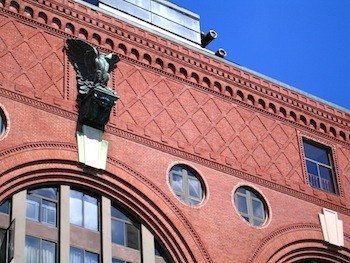 Landlords may wish to rent their property furnished because it is easier than paying for movers and a self storage facility. Unless a property owner is open to a short-term rental and their condo association or homeowners' association allows for a short-term rental, an unfurnished rental property will be easier to rent. Most people renting an apartment for a year have their own furniture and want to find an apartment where they can move in with their furnishings rather than paying to use someone else's. One month of vacancy may equal or surpass what it would have cost to move furniture into storage. Placing furniture in storage will also protect it from the wear and tear of daily use by a renter.
Landlord's should protect their interests and reduce their risks by performing a background check on rental applicants. To avoid alienating applicants, verifications should stop short of making potential tenants jump through hoops for the approval of a rental application. The key is to obtain a good amount of information that provides a landlord with sufficient background information without infringing on a tenant's right to privacy. Qualified rental agents can offer guidance. Our company policy is to require a credit check and verify both employment and prior landlord references. If the tenant is new to a job, an offer letter should be provided since employers will not typically verify employment before a start date. If the applicant is self employed, a tax return or letter from an accountant should be provided in lieu of the employment verification.
Finally, a word on renter's insurance. Our policy is to always recommend renters obtain this form of insurance. The cost is inexpensive and provides much greater coverage than they are provided by the law. You do not want to wait until you need it to think about renter's insurance. If you are unsure of where to start looking, contact one of our Realtors for a referral to one of our preferred insurance agents.
Contact us with any questions as you search for apartments. Our real estate agents would be pleased to assist if you want to rent a house or apartment or if you need a tenant for your rental property.